I work with individuals, groups and communities and enjoy making things happen especially in collaboration with others.
My own creative process and healing journey always leads and informs the work I share

and

is therefore by its very nature constantly developing and changing.
Upcoming Events at Wold Close 2021
Monthly Creative Retreat Weekends with Linda.
First weekend of each month - July 3/4th, August 7/8th, September4/5th.
Time to dive deep into your creative flow.  Working with individual and collective energy. Drawing, collage, Sacred play, free writing, walking, resting and shared silence. 
£40 a day , £75 for both, £25 per night to sleepover, various accommodation styles on offer. Bring all of yourself and food to share. 
Conversations with Nature - a day with Jessica Crampin and Linda
June Saturday 26th. 10am - 4pm . £35.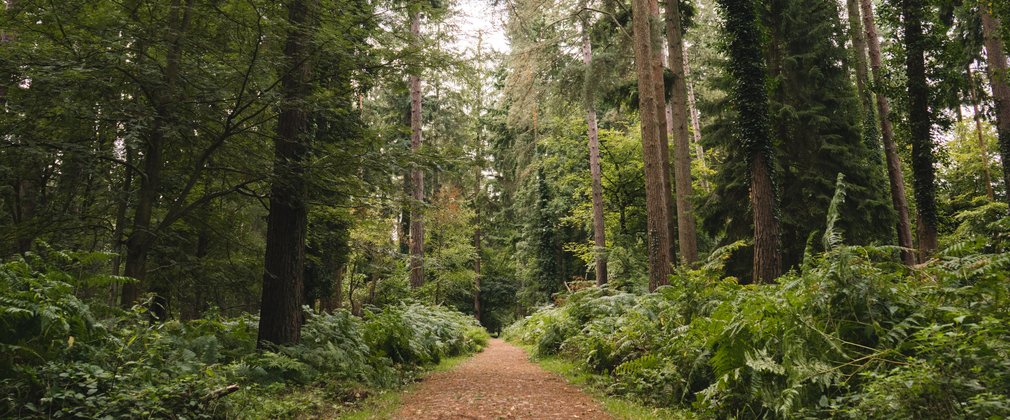 Come and share a day together in  the peace and safety of Wold Close and the surrounding woodlands
As we let go of our busy minds, nature brings us to a place of greater stillness, heart centred ness and connection.
From here we can tune into our own inner wisdom and receive natures messages to us individually and collectively.
The day will include an introduction and opening meditation.
Followed by invitations in to nature
There will be opportunities to share and express your experiences.
Refreshments provided, bring food for a shared picnic lunch. This workshop will be the first in our  seasonal cycle of events at Wold Close, we 'll be offering workshops on the Equinoxes and Solstices 
Jess Crampin. "My Journey incorporating biodynamic gardening and animal communication and forest bathing, has made me want to spread the word of the importance and joy of connection with nature". www.jesscrampin.com
Jess and I met through biodynamic gardening, and her sensitivity and more recent work with animal communication has been a source of inspiration and has expanded my consciousness.  I'm delighted to be working alongside her in our series of connecting with nature workshops. 
The Gift of Presence -  Sunday July 18th, 
With Ali Bullivent, singer, songwriter, performer, community energiser and Natacha Dauphin,
voice coach, singing therapist, sound channel, soul whisperer, author.
A fun and empowering day of singing, sounding, moving, grounding, creating and connecting.
Give yourself this day to sink into your body, tap into your wholeness, sound your energy centers,
awaken and open your voice.
Learn original songs, chants composed by Ali based on the words from Natacha's second book
You Are the Medicine.
10am-5pm
£45 - £35 concession.
Flower Essence Combination to help you navigate more gracefully through everyday strains stresses and challenges as well as being powerful catalysts for deep acting transformation and change.
Bespoke Essence Combination for everyday support  - Send me a recent photograph plus your full name, birth date and outline major life events or issues you are currently working with. I'll tune in and select your unique essence combination by dowsing . The essence will arrive by 1st class post in a 25ml bottle with full instructions. Cost £15 plus p&p.
 Essence Consultations for Personal Growth and Transformation. Consultations in person at Wold Close or online. £45 for 60mins.  See  
Individual Consultations
 section for full details. Contact me for more information on messenger or email lin da@lindaking.org.uk
Wold Close Welcomes You  - Below is a selection of events to give you a flavour of Wold Close and what I am co - creating and sharing with others. Some of these events sadly didn't happen due to the state of the planet, however more to come now!
My intention throughout is for Wold Close to be a place of sanctuary, beauty and  peace - a lace for people to come to be renewed, refreshed and inspired . 
 'Wold Close' is in South Cave near Hull and within easy reach of York and Leeds. Bookings and more info get in touch linda@lindaking.org.uk or via messenger. 
April 3rd  7 – 10 pm. Sing for Spring with Ali Bullivent.

Join Ali singing joyful songs from a number of traditions celebrating Spring, Easter and Ostre.
I'll lay out a labyrinth of one kind or another to reflect upon renewal and new life.
 Forest Bathing in Spring with Jess Crampin 
April 19th  2 – 4:30 pm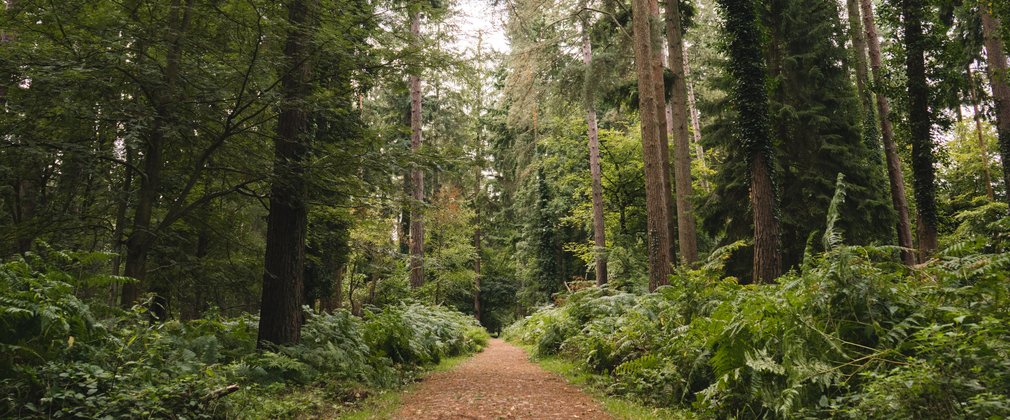 A Meditative Nature Walk

Enjoy an opportunity to let go of your busy chattering mind, allow the woods and nature to teach you stillness.  Slow your mind and create peace.

In Japan the practice of Shirin Yoku (Forest Bathing) has become a cornerstone of wellbeing practice.  Drawing on the therapeutic powers of nature and connecting people with the natural environment. When we walk in nature a natural state of aliveness and being "in the now" can occur. A tree, a flower, a plant are still and deeply rooted in presence.  When we join nature in this place, when we let go of our busy lives and minds we can find joy, grace and connection. Now more than ever our earth and the nature around us calls us for our connection and consciousness. It is a state of being of mutual importance.

As well as Forest Bathing Jess is an animal communicator and healer, biodynamic gardener and fellow traveller.  In animal communication session Jess helps you gain insight into your animal's emotional and physical well being.  This can assist with physical and emotional problems deepening your bond and often allowing a change and transformation for you and your animal.  To find out more contact Jess directly jcrampin@yahoo.co.uk

Gong Baths with Sat Parvan Kaur. 
Friday April 24th 7 – 9pm and Wednesday June 24th 7 -9.30pm
Its powerful vibrations change the vibrational resonance of the whole body-mind system - physical & energetic blockages are released and brainwaves are brought into coherence, opening the way to deep delta repair, creative alpha problem-solving or expansive theta consciousness. Each gong bath is unique, and every person in the same gong bath will have a different experience.
£15 (including light supper)
Sat Parvan Kaur will be offering quarterly Gong Baths here.  She is a musician and healer by trade. She was completely entranced by the experience of her first gong bath which offers a natural extension of her skills.
Daisy Day with Lorna Mundy, herbalist, activist and life lover
April 25th 10 - 5 pm. 
 £25 - £45 (Bring a picnic to share, drinks provided)
A full day to experience and make all things 'Daisy' which is considered to be our indigenous Arnica -overnight stay possible to include leisure, sunset and fire
 Embodying Love - A 24hour Journey with Bonnie Meekums and Linda, 
June 6th and 7th 
 Dance Movement, Arts Therapy and Mindfuless. A unique opportunity to dive deep within a safely held space. £125 including simple accommodation and food.
Bonnie Meekums, Phd
Bonnie is an internationally known Dance Movement (Psycho)Therapist, and her book Dance Movement Therapy features on training reading lists world-wide.  She also has a background in spiritual healing, and is a writer.  As a Quaker, Bonnie endeavours to follow the promptings of Love in her life, even when this is not easy or comfortable.
Friday December 6th 7pm – 10pm Singing the Spiral with Ali Bullivent and Linda. £10 including seasonal snacks and drinks
An advent soirée. Time to gather round the hearth with good company as we wait together for the light to return. Ali will perform beautiful winter songs inviting us all to join in with the musical merry making. I will create an indoor candle lit spiral for us to walk symbolising finding the light within at this the darkest time of the year .
Ali is a professional performer and teacher.  She has a strong interest in the healing power of the voice and enabling others to explore and develop healthy voice technique. www.alibullivent.co.uk
Friday Nov 15th 7 – 10 pm. Tender Medicine with Helen Fleece and Linda. 
Intuitively led and taught we will make a massage balm from home grown herbs and flowers followed by an Auyevedic belly or back massage.
Helen is a qualified Auyevedic practitioner and Medicine Woman visit www.northernapproach.co.uk to find out more. 
'The Cosmic aspects of Metals and their connection to the Planets'                      
Friday February 7th, 7 - 9.30pm.  A relaxed evening when Bob will give a short talk leading to a time for discussion and cups of tea. .
Another opportunity to be introduced to the art and craft of Blacksmithing.
We will try to create some forms and craft some small iron objects working with a charcoal forge.  Raw materials will be provided along with protective clothing but please wear old warm clothes and strong boots, this is a messy business but lots of fun. Thank you!
Maximum 8 places so get in touch quick if you want to come - we'll be working in the garage!
Hard work, hands on lots of fun!
Maximum 8 places. 

Bob is an Engineer and Blacksmith, Master Carpenter, Science teacher and has travelled the world. He brings a lifetime's grounded knowledge, experience, sensibility and humour to his work and continues to have an enthusiasm and an unstoppable compulsion to share with the world.
A little bit more about me - I work with my eyes, my heart and my hands.
My curiosity and longing for Life constantly motivates and inspires me to keep exploring and my deep love of Nature and Beauty has always been central to my practise as both artist and healer.  I have always loved creating experiences and opportunities for people to learn more about themselves enabling greater freedom, enjoyment and richness in their lives. This in turn enables us to actualise our potential and become more skilled and effective in navigating through life's challenges. 
I have facilitated countless groups and circles and co created may community events, workshops and exhibitions.
I work intuitively using an integrative, holistic approach
 drawing from a rich toolbox of skills which I have developed over 35 years of working in the Healing Arts field h
aving trained in Flower and Vibrational Medicine, Humanistic psychology, Deep Tissue Bodywork , Counselling, Person centred Art Therapy and Labyrinth Facilitation alongside a life long interest in complimentary medicine and healthy living.
My spiritual life is central to me which I express in direct and straightforward ways in connection with myself, my body, the land, seasons, cycles and rhythms of life .
"Every time we feed the soul we guarantee increase.' Clarissa Pinkola Estes.